Facebook Jail – How to Stay Free
With hopes of finding quick and easy success, an increasing number of home business owners are turning to the internet to scout for prospects.  Clearly the most popular and easy to use source of potential customers is Facebook.  With almost 1.6 Billion active users, and over 1 billion users per day, Facebook is a veritable goldmine.  Your customers are there somewhere.  The challenge is finding them.
Social Media is Social
Facebook is a social networking website that makes it easy for you to connect and share with your family and friends online. Originally designed for college students, Facebook was created in 2004 by Mark Zuckerberg while he was enrolled at Harvard University. By 2006, anyone over the age of 13 with a valid email address could join Facebook.
I want to issue a gentle reminder: social media is meant to be social.  People do not come to Facebook looking for a business opportunity or looking to buy something.  If they want to make a purchase, they go to Amazon or E Bay.  If they are looking for a business, they Google it.
People come to Facebook to be social, to make friends, to show off pictures of their children or grandchildren, their vacation or favorite restaurant or recipe.  They do not expect to be pitched with offers, sales letters, capture pages or spam.  But you say, there are groups that do nothing but post offers.  Yes there are.  And these are spam groups and nobody is paying attention to anybody else, they are just spamming each other.  This is not a way to build a long term sustainable business.
Facebook Jail
Facebook monitors all your behavior.  One of the best ways to end up in Facebook jail is to start behaving substantially differently than you have in the past.  A good example is to decide you want to post in groups and immediately join 100 groups and start posting.  Bad idea!  Facebook will slow you down.
There are a multitude of reasons Facebook can slow you down.  They include
Too many messages too fast
Copying and pasting, especially in groups
Too many unanswered "friend requests"
Posts or messages marked as "spam" or unwanted
Personal Profile VS Business Pages
Quoted directly from the Facebook policies and procedures, "Personal profiles are for non-commercial use and represent individual people. You can follow profiles to see public updates from people you're interested in but aren't friends with. Pages look similar to personal profiles, but they offer unique tools for businesses, brands and organizations. Pages are managed by people who have personal profiles. You can like a Page to see updates in News Feed."
The bottom line is business should be conducted from a business page and not from your personal profile.
Prohibited Behaviors
Facebook specifically prohibits certain behaviors or content when posting.  These include:
Nudity or other sexually suggestive content
Hate speech, credible threats or direct attacks on an individual or group
Content that contains self-harm or excessive violence
Fake or importer timelines
Spam
Notice the inclusion of SPAM.  All too often, people new to, or unfamiliar with the proper use of Facebook, "spam" links to their business opportunity.  This is a great way to get your account shut down.
Disabled Account
GET FREE LEADS WITH FACEBOOK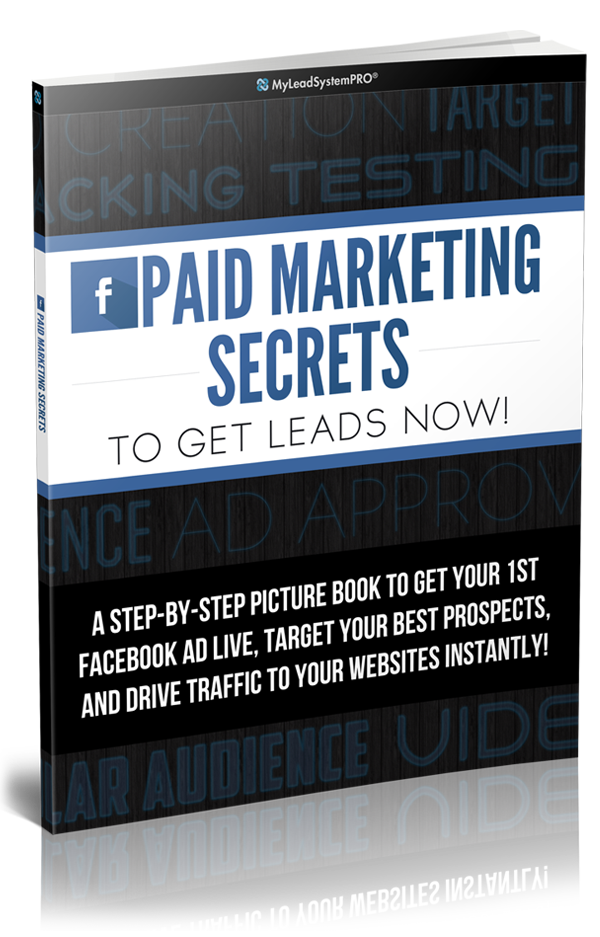 FREE Download: INSTANT ACCESS to a 21-Page PDF Report! Get Fresh Leads & Make More Sales via FaceBook starting TODAY

Again quoted directly from Facebook policies:  "We disable Facebook accounts that don't follow the Facebook Terms. Some violations include:
Continued prohibited behavior after receiving a warning or multiple warnings from Facebook
Unsolicited contact with others for the purpose of harassment, advertising, promoting, dating or other inappropriate conduct
Use of a fake name
Impersonation of a person or entity, or other misrepresentation of identity
Posting content that doesn't follow the Facebook Terms
If you are using Facebook, it is a good idea to familiarize yourself with their policies and procedures and abide by them.  One way to start is to take attend a free webinar that will give you a lot more detailed information from a pro.
Did This Help You? If so, I would greatly appreciate it if you commented below and shared on Facebook
Skype: len.mooney2
Phone: 619-488-2282
Email: len@lenmooney.com
"I Teach You the Marketing, Mindset and Sales Strategies to Make More Money and Follow Your Passion!"
PS: Would You Like To learn more About MLSP And How It Can Help You?
If you enjoyed this post on Facebook Jail - How To Stay Free Click To Tweet please feel free to retweet, share and comment