What is Attraction Marketing
Have you heard about attraction marketing? You joined a network marketing company.  You were told everyone would want the product because it sells itself.  They said, "Just go show it to all your friends and family and they will want to buy it."  Now, a few weeks later, you have no friends and family.  Even your mother won't answer the phone.  What went wrong?
It's not your fault.  You were misled by someone who really doesn't know any better. But the truth is, what you were told to do works very poorly if at all.  There is a better way.  It is called attraction marketing and the idea is to attract potential clients to you rather than you chasing them around the mall.  Here is how it works.
Lead with value and people will hunt you
One of the things that leaders in network marketing understand is the need to target one and only one market.  For most, that is struggling network marketers and people who are interested in network marketing.
Often newbies are told to make a list of everyone they know and chase them but that really doesn't work.  Everyone you know isn't interested in your business or in network marketing at all.  So you are in the convincing business and that is an uphill struggle.  How about targeting people who are already convinced and just need a little hand holding.  In fact how about helping people get more of what they want which is the same as you, more leads and to attract prospects to them.  That is the heart and soul of attraction marketing. What if you had valuable offers that you could give away?  Offers like free training on how to attract more leads to you.  How about free training on Facebook, UTube, Instagram, Twitter and more?  Wow! ! What a concept!
Struggling network marketers represent a market in pain.  They need leads and sales.  Provide a solution and you will be a hero and they will flock to you for help and ultimately some will want to join your business.
Build a list
All leaders know that the money is in their list.  Actually this isn't quite true. The money is in your relationship with your list. But before you can build a relationship with your list, you have to build the list.  How do you do that?  Simple! The fundamental premise of attraction marketing is to attract people to you. You do that by giving away valuable training and information in exchange for an e mail address and permission to email further information to the prospect.  But if you are new, where do you get this valuable information and training to give away?
I'm glad you asked.  Hang tight I am getting to that.
Build a relationship with that list
The trick is to be cool!  Give your subscribers what they want.  Give them valuable information and content in the way of bog posts and videos.  Develop their trust in you and they will come to know you, like you and want to do business with you.  It really is that simple.
Provide your list with training, tips and tricks and help them make get more leads and make more money in their business and you are the hero.
Make money off of the 90% who say "No" to your primary opportunity
As I said above, you were probably told by you MLM  company or upline to just go talk to everyone you know.  Your upline knows this doesn't work and is very inefficient and demoralizing but that's all they know.  What if there was a better way? The better way is to use the principles we discussed above to attract people to you who are looking for help to build their business, thus the name attraction marketing.
Now even if they are not interested in joining your MLM, you have something of value to offer them.  You have the trainings we discussed earlier, a community of supportive, knowledgeable leaders.  You have a customer resource manager, capture pages, websites products and services to offer that anyone desiring to build a business using the internet can benefit from, and guess what?  All these services and benefits are available for a very small monthly fee to you.
THE TOP EARNER FRAMEWORK?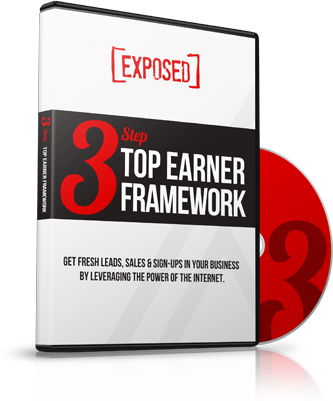 FINALLY Unlock the 3-Step Framework and Learn How to Get Fresh Leads, Sales & Sign-Ups in YOUR Business Leveraging the Power of the Internet.

Enter (My Lead System Pro) MLSP
My Lead System Pro has been here since 2008 and has spawned some of the biggest leaders in the network marketing space by teaching attraction marketing.  MLSP offers training and support with over 50 products and services, campaigns, funnels and capture pages and now, build your own website and blog in minutes.  Shouldn't you just check it 0ut and see what it is all about for yourself.  Learn the fundamental of attraction marketing and sttp chasing family and friends.
Click here to take a 10day, $10, absolute money back guaranteed test drive and see for yourself what MLSP can do for you.
Did This Help You? If so, I would greatly appreciate it if you commented below and shared on Facebook
Skype: len.mooney2
Phone: 619-488-2282
Email: len@lenmooney.com
"I Teach You the Marketing, Mindset and Sales Strategies to Make More Money and Follow Your Passion!"
PS: Want to learn more about Attraction Marketing
If you enjoyed this post on What Is Attraction Marketing Click To Tweet, please feel free to retweet, share and comment.
Please feel free to connect with me and let's expore working together.